The world admires Nepal for its mountain supremacy and the magnificence of being a trekkers' paradise owning to astounding experiences and scenic exploration, all in the mighty territory of the Himalayas.
There's a vibe to every experience
In addition to its natural grandeur of scenic mountains, elegant valleys, and rivers, Nepal is also a spiritual epitome, with its major cities being home to ancient temples and monasteries. Spending a day in Nepal ensures encountering once-in-a-lifetime experiences.
Nepal is a nation with a sublime mixture of nature, culture, and architecture. The rugged terrains and scenic trek of the Annapurna Circuit, the cultural haven of Kathmandu, the religious capital Bhaktapur, and adventurers paradise Pokhara are the must-visit destinations to explore Nepal, raw and uncut!

The capital city of Nepal is famous for its ancient temples, traditional Nepali lifestyle, and pleasing local markets. A trip to Kathmandu must include visiting the famous Pashupatinath Temple, Swayambhunath Temple, Boudhanath Stupa, Kopan monastery, and local shopping in Kathmandu Darbar Square.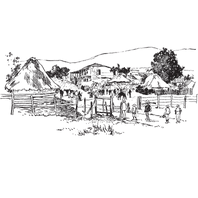 Pokhara is a beautiful destination that flourishes with jaw-dropping mountains in the backdrop and rivers cascading down into the valleys forming serene lakes. Travellers can also indulge in adventures like paragliding, trekking, and rafting and explore top attractions like Poon Hill, Phewa Lake, and Devi's Falls.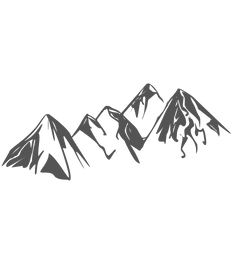 From subtropical vegetation to semiarid deserts, the variations in the landscapes of the Annpurna region make it the best trekking spot for mountain fanatics. With the eye-catching views of the Himalayas, every step forward is one step close to witnessing never-like-before views and experiences.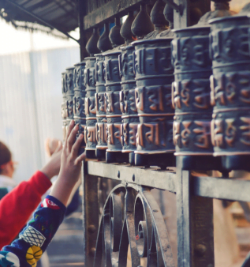 Nepal's culture dates back to the 9th century BC and draws significant influence from 125 ethnic groups. The important religions active in Nepal are Hinduism and Buddhism. The traditional clothes include Daura-Suruwal and Dhaka topi for men and Gunyo-Cholo for women.
The popular festivals celebrated in Nepal are Dashain and Tihar. Other important festivals include Teej, Mahashivratri, and Holi. Kathmandu Darbar Square is an epicentre for celebrating royal events, annual fairs, and festivals where people from different parts come together.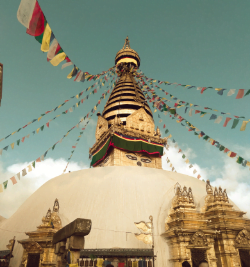 The temples, monasteries, and other important structures or buildings in Nepal follow the Pagoda-style or Stupa-style architecture. Some of the iconic marvels of Nepal include the Pashupatinath Temple, Changu Narayan Temple, Boudhanath Stupa, and more.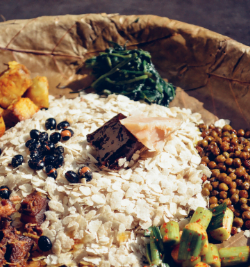 Nepali food draws its influence from the traditional flavours of Tibet and India. The trademark Nepalese dishes include sel roti, momos, dhindo, rice, and lentils. The local markets of Kathmandu are the best place to enjoy delicious food and an exciting round of chit-chatting with the locals.
Contact our expert team at Lighthouse to get the best experiences for all your travel requirements!