Sri Lanka is a nation that packs in so much in so little. From the former royal capital of Kandy to the Dutch fort at Galle, Sri Lanka is packed with history, distinctive architecture, attractive beaches, art and music, and much more, making it an action-packed island retreat.
From sun-kissed beaches to misty mountains, fun-loving cityscapes to expansive wildlife, and timeless heritage to unmatched spiritual attractions, every moment celebrated in Sri Lanka becomes a pricless memory.
Our Sri Lanka destinations
Teardrop island is a coastal marvel with destinations highlighting its rich colonial heritage. From the vibrant metropolis of Colombo, Kandy, and Galle to the ancient towns of Anuradhapura and Polonnaruwa, there's so much to explore and unfold in the Lankan paradise.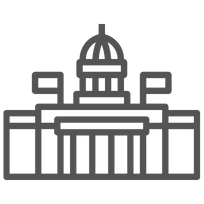 Colombo is a lively city and the capital of Sri Lanka, which has a beautiful mixture of culture, art, architecture, and people. The top attractions of Colombo include the Lotus Tower, Gangaramaya Temple, National Museum, and Pettah Floating Market.
Galle's architecture reflect the impact of the Dutch, Portuguese, and British rules. The Galle Fort, Lighthouse, and Dutch churches are some of the top places to see. Located on the south coast, Galle has beautiful beaches and water sports activities for planning an exciting day out.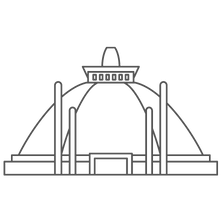 Anuradhapura is the ancient Sri Lankan city that beholds several unusual treasures of the Sinhala civilisation. This place is accustomed to the principles of Theravada Buddhism and has many Buddhist temples and places, such as Jaya Shri Maha Bodhi, Ruwanwelisaya, and Jetavanaramaya.
Sri Lankan culture has existed for over 2000 years. The nation is a follower and believer of Theravada Buddhist customs and Hindu beliefs. Art, music, and folk dances like Kandyan dancing are inevitable elements of Sri Lankan culture, and travellers can immerse themselves in awe of mesmerising traditions.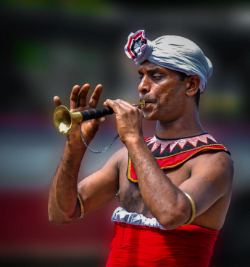 The Sinhala and Tamil populations of Sri Lanka are always excited when festivals are around the corner. The important festivals celebrated on the Lankan island are Tamil and Sinhala New year, Pongal, Diwali, and Mahashivratri. Sri Lankan people wear traditional dresses during the festivals, and sweets like Watalappam and Mung Guli are enjoyed.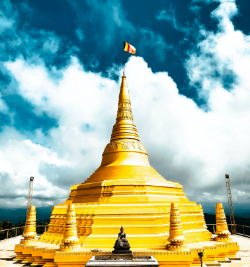 Sri Lanka's ornate architecture is a testimony of different religions and civilisations. From temples to heritage buildings, several structures highlight the connection of history and traditions put into the design. Famous attractions include the Sigiriya Rock Fortress, Anuradhapura temple ruins, Polonnaruwa Stupas, and the Temple of Tooth Relic in Kandy.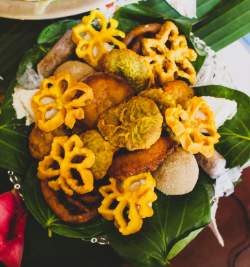 The typical island retreat of Sri Lanka also carries its essence in its cuisine. The food derives its taste from a mix of Indian, Chinese, and Thai flavours that are thoughtfully given a traditional Sinhala twist. Rice and curry are important staples, and the popular curries include Fish ambul thiyal, and Kukul mas curry.
Contact our expert team at Lighthouse to get the best experiences for all your travel requirements!